Samsung has finally launched the DA-E570 Audio Dock and has put a somewhat very high price tag on the same. The DA-E570 dock costs $800 (Approx Rs. 36,000 in Indian Currency). Although, it is priced on the higher side but our gut feeling says it will be worth all the money you spend on this sound machine as it has one of Samsung's most advanced audio technologies.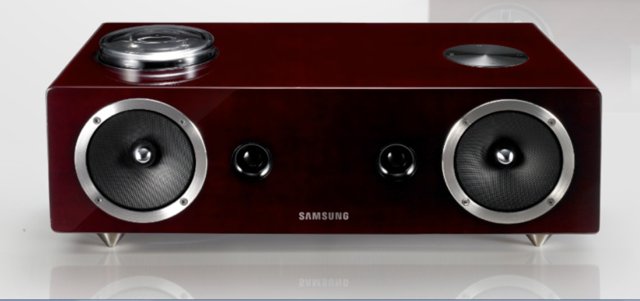 Here are the specs and features of the Dock:
Powered by Samsung's advanced hybrid vacuum tube amplifier technology
Supports Galaxy S smartphones as well as iOS devices like iPad, iPod and iPhone
Audiophile-worthy listening experience
Vacuum tubes that pump out richer and warmer sounds from your mobile devices
Supports Samsung AllShare and Apple AirPlay
Supports Bluetooth, analog input and a USB port
The deck should soon be available for sale at all your nearby retail stores.