Last month we had brought to you some pretty impressive sales figures of the Samsung Galaxy Note. However, some latest figures revealed by Samsung tell that the company has actually shipped close to 5 million units of the Galaxy Note device of which only 2 million units have been sold. This puts the sales success percentage at just 40%.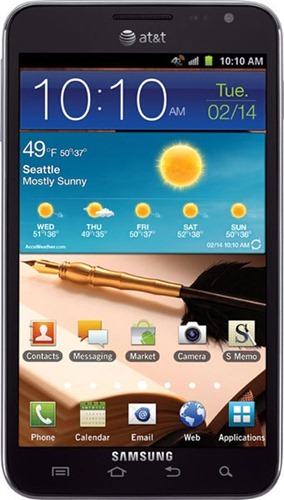 Clearly this device has not been as successful as other mobile devices such as the Samsung Galaxy SII or the Apple iPhone 4S. Asking some of our regular readers and avid smartphone enthusiasts we have found out that it is just the screen size which is putting the device off from many users.
Although, a big screen can be a real comfort while browsing the web or doing some other work but a phone with such a big screen – 5.0 inches does not actually fit properly all the time into your trouser pockets and it becomes hugely difficult when users try to use the phone single handedly for instance when they are in a bus or train.
However, Samsung looks at this in a different way, saying that the Galaxy Note is a new device for the new generation and is making a niche for itself. The device wil gradually catchup with users when such large devices become the common preference for all users. Whatever, it is users will always have a problem carrying such a huge device in their pockets!