Blackberry Bold 9700 has already caught the attention of businessmen and executives in India. RIM (Research In Motion) is now all set to take the legacy further with the the launch of the White Blackberry 9700 smartphone.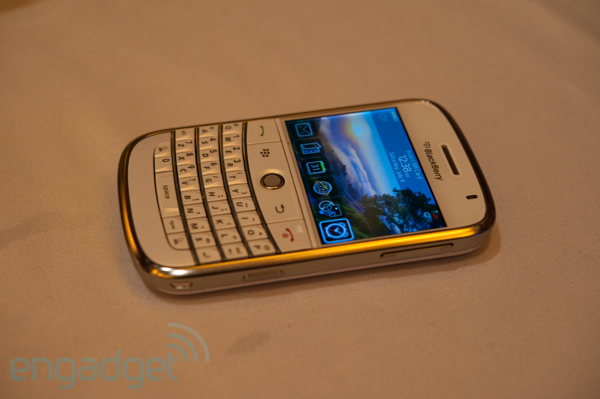 The white BlackBerry® Bold™ 9700 smartphone provides top-of-the-line performance, functionality and features with support for 3G HSDPA networks around the world. To top it the phone is dressed in a satin chrome finished frame and leatherette backplate. It also sports a 624 MHz processor, 256 MB Flash memory, built-in GPS and Wi-Fi®, and a high resolution display supported by long battery life. This white version of the smartphone has rich multimedia features including an advanced media player, 3.2-megapixel camera with zoom, auto-focus, video recording and the BlackBerry Media Sync for easily syncing photos and music with the smartphone.
Although the phone may look very nice but in a country like India where dust rules the roads and pollution is on the rise, the white colour is prone to getting dirty very easily thus adding to a bad look of this expensive smartphone. If you already own a Blackberry Bold 9700 Black, we would recommend not to make the switch but for newbies in the smartphone segment, this device is definitely a must have. We feel the prices will be same as that of the regular Blackberry Bold 9700.
(Image via Engadget)