Western Digital (WD) has launched its My Book Live Home Network Drives in India which is aimed a providing a consumer-grade network drive and a seamless set-up for centralizing a home's digital media. My Book Live is an easy and secure way to consolidate movies, music, and photos in one location while providing convenient access to digital content from multimedia devices in the connected home.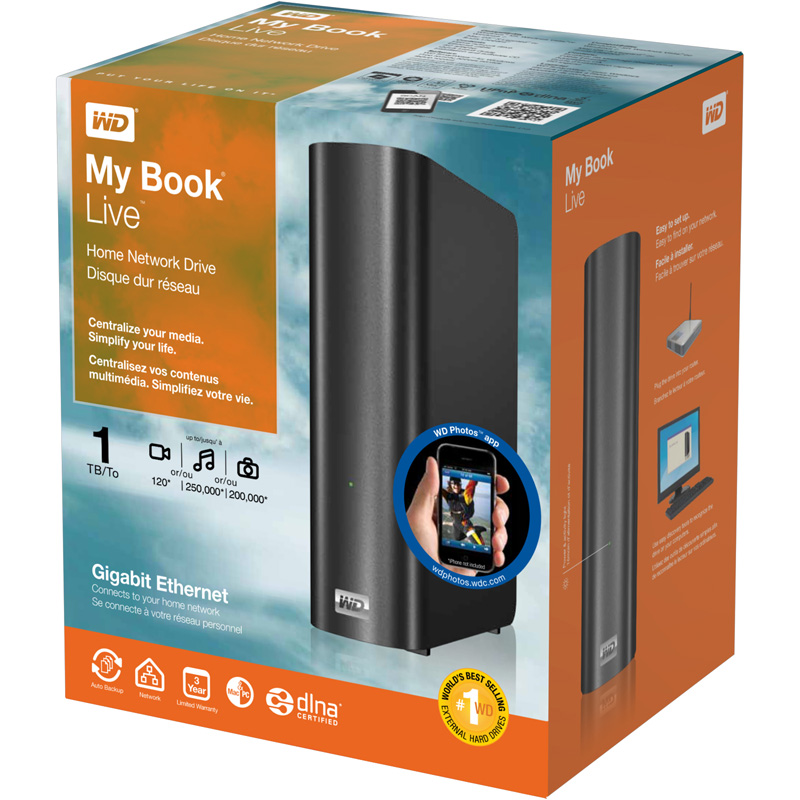 My Book Live hard drives can clock transfer speeds of up to 100 MBps which is almost more than triple the speed of traditional USB 2.0 drives. My Book Live home network drive has a built-in media server which makes it easy for any computer connected to the home network to get access to multimedia content and stream digital media to a television set. WD had recently launched the 3TB Hard Disk Drives With USB 3.0 Connectivity in India.
Features
– Simple set-up – ready in minutes;
– Seamless video streaming with a built-in DLNA media server;
– Automatic backup with WD SmartWare software for Windows;
– Apple Time Machine compatibility;
– Gigabit Ethernet technology for speeds faster than USB 2.0 drives; and,
– A 3-year limited warranty.
Capacity and Compatibility
My Book Live home network drive is available in capacities of 1 TB and 2 TB and is compatible with Windows XP, Vista, Windows 7, Mac OS and DLNA/UPnP enabled devices.
Price and Availability
My Book Live home network drive has a 3-year on-site limited warranty and is now available at your nearest retailer.
Price for 1TB version: Rs. 7,699
Price for 2TB version: Rs. 10,699
More Details at WD