We have definitely come a long way when it comes to Computers. There was a time when a computer was of the size of room and now we have computers as small as devices which can fit into our pockets.
I just came across this very old newspaper advertisement of a 10 Megabyte hard disk drive from Morrow Systems which was priced at US $3695 during those days. In the same advert, mentioned is another product – a 26 Megabyte Hard Disk drive priced at US $4995!
At this price on today's date we can very well afford a huge Apple iMac. So, the only thing which we can say is "Good old days"!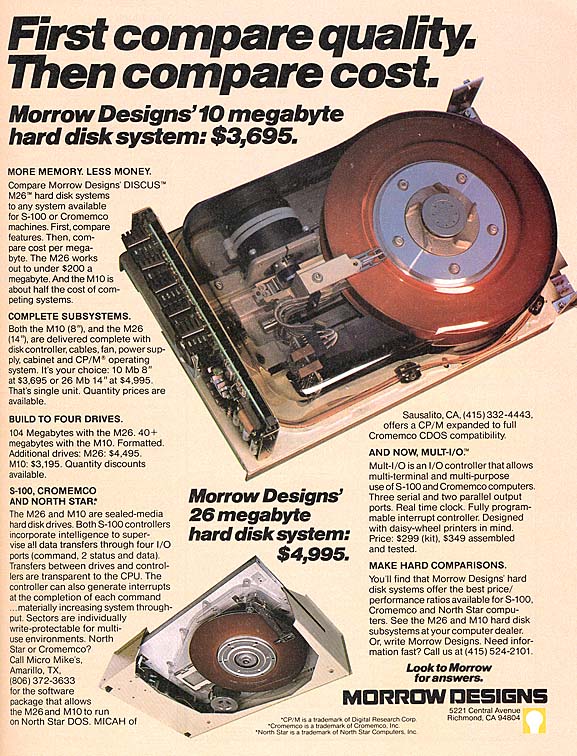 via Oldcomputers