Western Digital has launched one of the highest capacity internal hard disk drives in India, as per current market standards. With storage sizes of up to 2.5TB and 3TB (tera bytes), the WD AV-GP series hard drives provide round the clock reliability, low power consumption and the much needed storage capacity for data-intensive Audio/Video applications such as digital video recorders, video surveillance, single-drive media servers and external multimedia storage.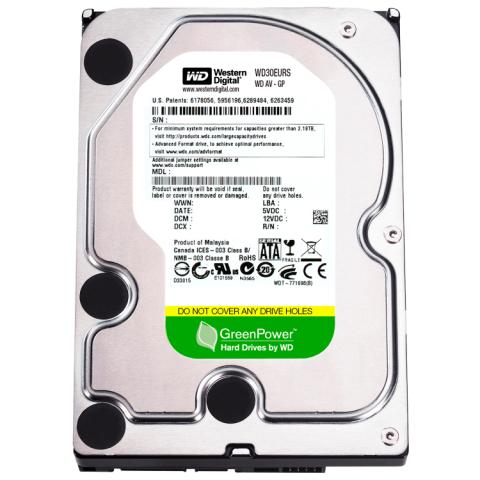 According to Sushil Bandi, India Country Manager for Western Digital –
Designed to go the distance in high-temperature, always-on streaming digital AV environments, WD AV-GP drives store more hi-def audio and video than ever before with our new 2.5 TB and 3 TB versions combine unsurpassed capacity, power-saving WD GreenPower Technology, and performance capabilities to capture up to 12 simultaneous HD video streams with SilkStream technology and the drive choice is made clear in optimizing AV applications like PVR/DVR, IPTV and video surveillance.
The WD AV-GP 2.5 TB hard drive (WD25EURS) retails at a price of Rs. 7,999/- + taxes and the 3 TB WD AV-GP hard drive (WD30EURS) costs Rs. 8,999/- + taxes. Both these drives are covered by standard 3 year WD warranty. More details can be found here: http://wdc.com/en/products/internal/av/.