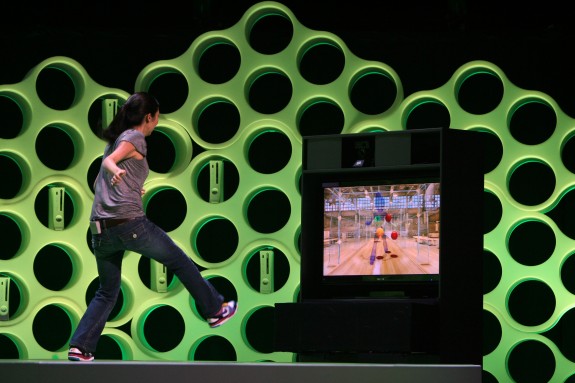 Microsoft announced Project Natal in June 2009 at the E3 Games Industry Expo in Los Angeles. However at that time no information was available regarding how it works and when it will be available in the market. In the ongoing CES 2010 at Las Vegas, some more details about Project Natal has come out.
Microsoft announced in CES 2010 that Project Natal will be available in the market by late November 2010. In case you do not know, Project Natal is an Xbox control system where the onscreen activities are controlled by the gamer's entire body in contrast to the traditional button based control. This was perhaps the most important announcement from Microsoft as their tablet, "Courier", was not unvieled as many hoped for.
Unlike motion tracking systems used in movie studios for CGI animation, Natal does not need the user to wear special markers. The system tracks 31 points on the body, although which are these points has not been revealed. In an Xbox, it consumes around 10-15% of the resource. This figure seems a bit high as new games are constantly pushing the hardware to its limit.
It remains to be seen what kind of games will Project Natal bring about. Will gamers adopt the new buttonless control system? We can only wait and watch.