Always had a dream of connecting your Nokia phone to your car's infotainment system? Want to control your phone by some controls in car? Here it is the software from Nokia which enables you to do that in an easier way.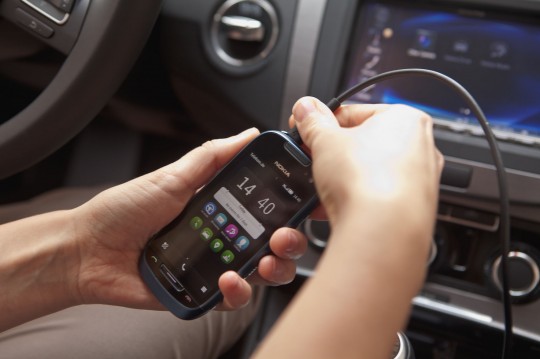 Nokia announced that the app, 'Nokia Drive' is now available on the Nokia store for devices which use Nokia Belle. As mentioned, this is an app that allows users to connect their mobiles to car's system and control them using car's buttons rather than that of phone's.
Application is made available in two versions currently, first one being 'Nokia Car mode app' which helps get you traffic updates providing turn-by-turn navigation, access to Nokia music and voice calling in a better way. This app is however available for free. Second version being 'Car mode with mirror link' which provides additional communication features between the car and phone, bringing to you the Nokia world back.
Watch this video of Nokia Car Mode in action: youtube.com/watch?v=EdHBFsy930A
The second app is priced at 17.99 Euros which is roughly about Rs 1500 in Indian currency. Well, you are getting a free version too with this app. Grab soon from the Nokia online store, Make your journey more comfortable.
Download:
The apps have been written in Qt language and are available for download on the following Nokia Handsets: