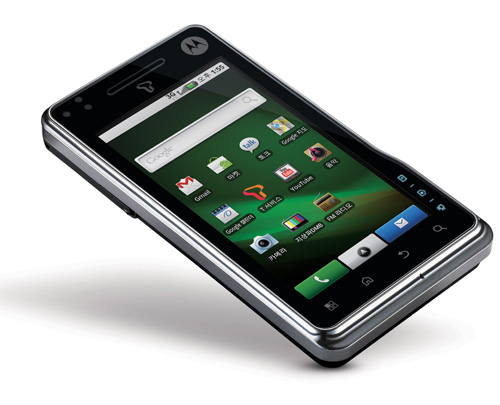 Motorola has launced the MOTOROI, aka the Droid tablet, in Korea. The MOTOROI is a tablet like version of Motorola's Droid. The MOTOROI can use its camera to recognise written text and store it as text thanks to its optical character recognition system. Unlike the Droid, it lacks a physical qwerty keypad. Compared to Droid, it has better cemera and video capability.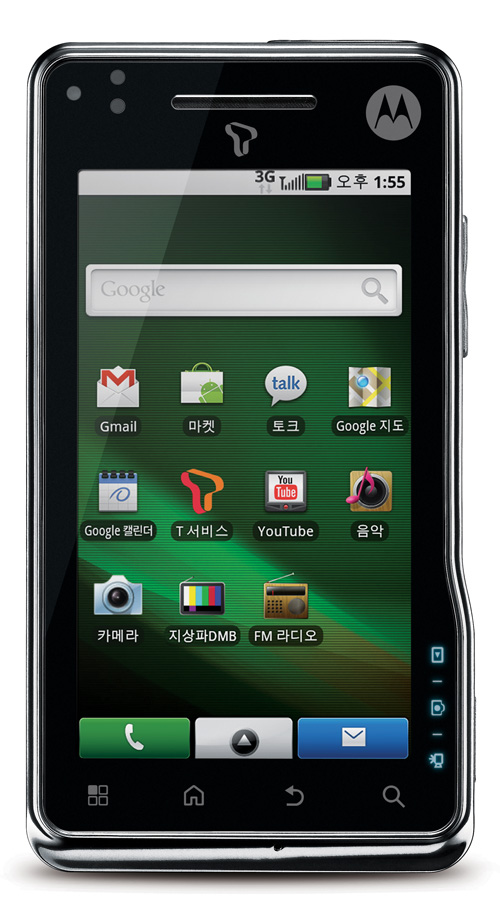 Some features of MOTOROI are:
It runs on Android 2.0.
It has a 3.7-inch touch screen with 480×854 resolution; same as Droid.
It has an 8 Megapixel camera.
It can record HD video at 720p.
It has a HDMI output to play back 720p videos.
It has 8GB of inbuilt memory whic can be expanded to 32 GB.
It supports 3G, GPS and Wi-Fi.
Korean users get a terrestrial DMB tv tuner that can recieve 24 TV and audio channels for free.
The MOTOROI will begin shipping by February in Korea. In Korea it will be sold through SK Telecom. In the US it is expected to be available by March through Verizon is exped to carry it.
[source: electronista]