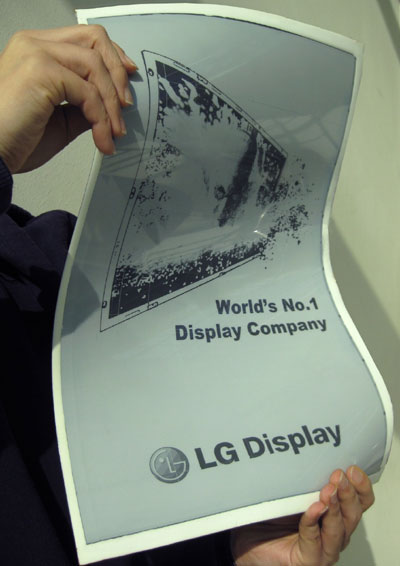 Yesterday, LG announced a 19-inch e-paper prototype in Seoul. The display is as flexible as an X-ray film, although it cannot quite be folded. It is 0.3 mm thick and has thin metal foil to help it regain its shape. The display cannot display color and only monochrome display is possible.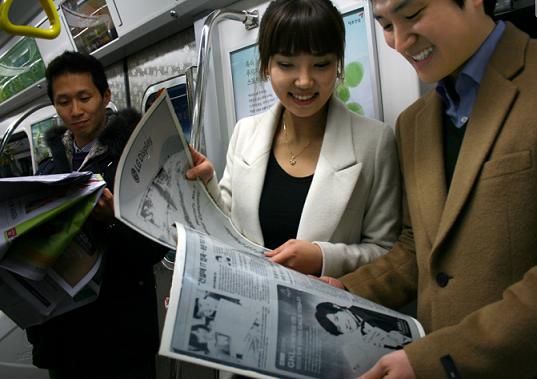 The epaper uses the same technology that is the Skiff reader that was displayed in CES 2010 and weighs about 130 gms.
Currently there is no details from LG about when the display might go into or production. No details about how it stores or tranfers data is available yet.
[source: MobileRead]