A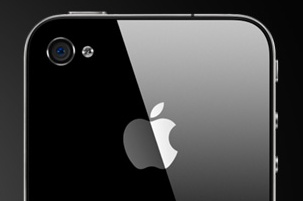 pple will soon be launching the 5th edition of it's flagship communication device iPhone 5, somewhere near the end of September or the beginning of October.
iPhone 5 will have the latest iOS version – the iOS 5 which has some really awesome features like Wireless Data Sync and Over The Air firmware upgrades.
Apple's sixth iteration for the iPhone (iPhone 6) is deemed to be even thinner than the iPhone 4 and the upcoming iPhone 5 and will have "cable-free" juicing, which means you will no longer have to connect a wire to your iPhone in order re-charge the phone's battery.
Wireless Electricity or Inductive Electricity is an innovative concept and was first demoed by Eric Giler at a TED Talks show. Apart from wireless charging, iPhone 6 is going to be a very thin device and have a 3.7 inch Retina Display and a gesture-based home button. iPhone 6 will be available next year (2012).
Here is the video in which Eric demos WiTricity (Wireless Electricity) being used to charge mobile phones. (Video Link)
Thanks Mark for the tip