HTC ChaCha (first launched in Europe) is the first phone along with HTC Salsa to have a button entirely dedicated to sharing things on Facebook. HTC launched the ChaCha phone when rumors about Facebook working on a mobile phone were fresh and surprisingly this tactic worked in favour of HTC.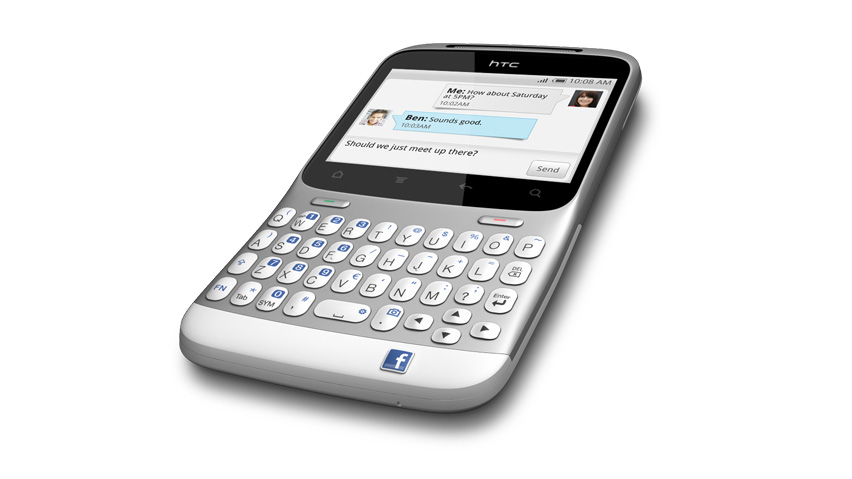 Well, ChaCha has now made it's entry into the U.S. and will be known as HTC Status and does not have any noticeable difference from it's original counterpart, the ChaCha. The major features of HTC Status are it's 2.3 inch screen owing to the QWERTY keypad on the phone, 3G, 5 Megapixel camera on the back, a VGA camera on the front and a reasonable 512MB RAM onboard.
Related: HTC ChaCha renamed to ChaChaCha in Spain. Read»
For a detailed specs listing and features of HTC Status, check out the page for HTC ChaCha as both the phones are more or less similar. HTC Status is now available in the U.S. at a price of US$50 from AT&T with a two-year contract.
Thanks Mark