So, we recently told you about the official Facebook Phone from HTC called the HTC First or the Facebook Home. This device is the first one from Facebook that has been manufactured by HTC and has deep integration with the Facebook platform. However, it looks like HTC plans to make the device available as a Non-Facebook version too. We are telling this based on the HTC M4 which recently appeared on the web.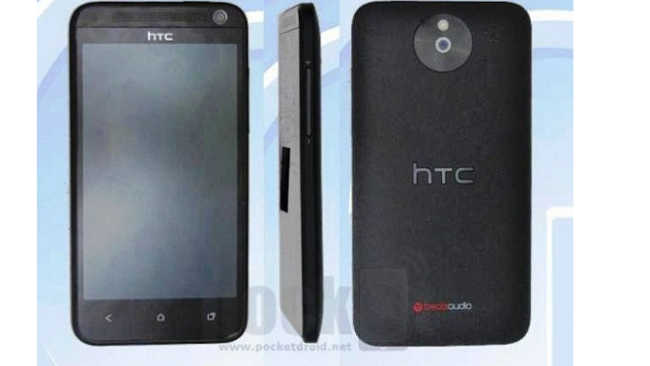 HTC M4 looks exactly same as the HTC First Facebook Home phone which was launched recently. The HTC M4 would have Sense 5.0 as its UI instead of the Facebook Home. Another salient feature of this device is the Ultrapixel camera which is touted to be as good as a 13 Megapixel camera. Let us take a look at some specs of the HTC M4:
Powered by Snapdragon 400 MSM8930 1.2 Ghz Dual-Core processor
1GB Ram and 16GB internal storage
Sports a 4.3-inch screen with 720p resolution
Has a 1.6MP front camera and an Ultra-Pixel rear camera
It has all the wireless connectivity options such as Wi-Fi, Bluetooth 4.0
The device runs on Android 4.2.2 and sports the Sense 5.0 UI
There has been no confirmation from HTC regarding the device so we do not have any official tab on the price. But going by HTC First's price of $99, we do not expect the price of the HTC M4 to cross $100 (Approx. Rs. 5500 in Indian Currency) however, you might have to opt-in for a carrier.