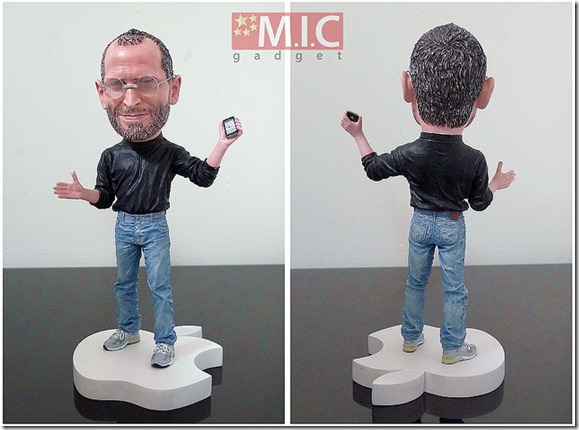 If you are an Apple fan, here is something that you many want to have. It is incredibly life-like with Steve Jobs' trademark black turtleneck, blue Levi's jeans and the New Balance sneakers – of course the head is cartoonishly large but that is another thing. It even has a pair of removable glasses and an iPhone4 which I am pretty sure is being held the wrong way.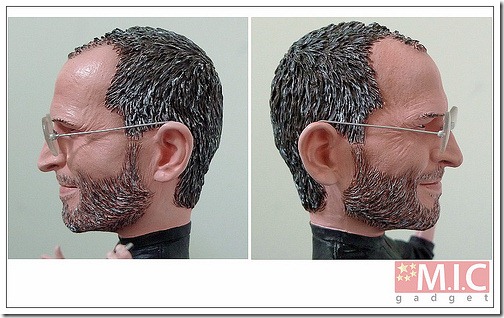 And yes this thing is very detailed – just look at the hair, beard and the wrinkles on the face.
You can check out more pictures and get more details at MIC Gadget. It is available at MIC Gadget Store  for just USD 79.90.