Looks like Devices with Glasses (Specs) Free 3D displays are the in thing now. Earlier we told you about the Glasses-Free 3D Monitor with eye tracking from LG and the new Specs free 3D display for mobile devices from Hitachi. Now, here is the Gadmei P83 which is the world's first Glasses Free portable 3D media player.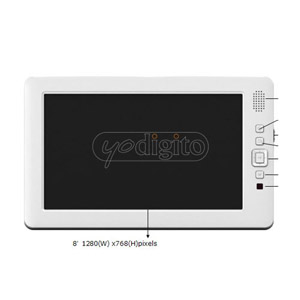 Listed below are some features and specifications of the device:
8 inch naked 3D LCD display with 1280×768 pixels resolution
Support for various video formats such as AVI, TS, MOV, MP4, MKV, live 3DM (3D video format) and 3DV (network popular format), 1080 full HD video decoding
Connectivity: USB flash drives, USB Hard Drives, SD / SDHC memory card (max 32GB)
Dimension: 22 cm by 13.85 cm by 1.78cm (approx.)
The device is priced at Rs. 20,000/-. You can find more details about the Gadmei P83 Portable 3D Media player on this page.