Back in the year 2006 when Microsoft's CEO – Ballmer launched the Zune Music Player, he predicted that Zune could easily overtake Apple's iPod some day. Well, whatever happened to these claims as now it looks that Zune will never be able to beat the iPod.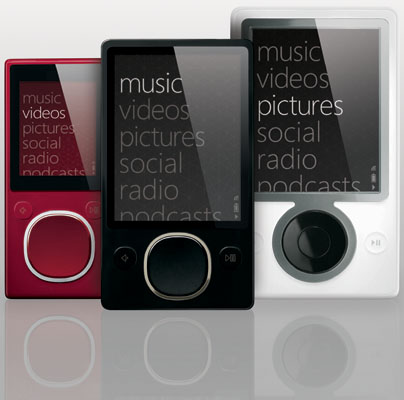 Bloomberg reports that Microsoft will stop producing the Zune music and video player because of it's ever falling demand. It is being said that Microsoft will now look forward to putting the Zune software into it's Windows Phone 7 and XBOX platforms. Using the Zune software customers can buy songs, movies and pay a monthly fee to stream unlimited music.
With all this going so fast, it looks like the Zune Phone will no longer be a reality. As long as Microsoft does not officially announce anything, it is hard to tell so as to how the customers who already own a Zune device obtain support for their devices.