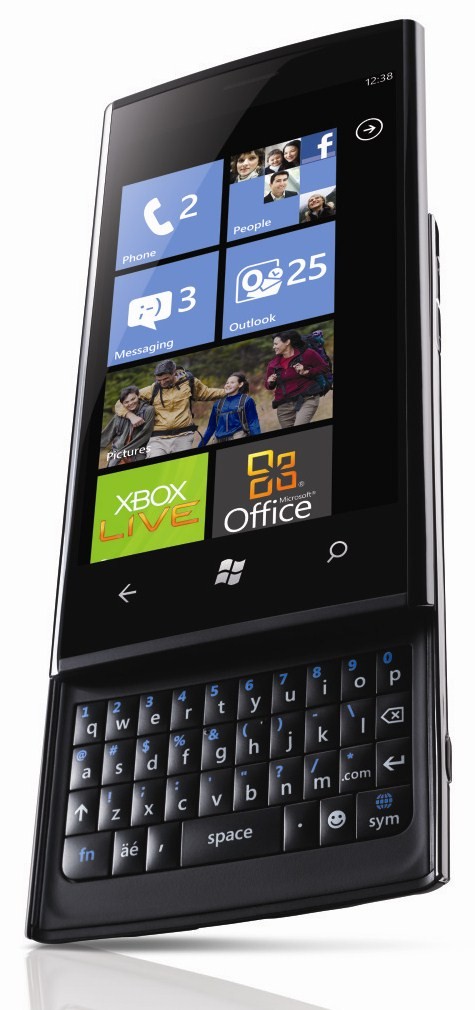 Although Windows Phone 7 has not been able to catchup the way Android did, but this has not kept back manufacturers from using it on their mobile handsets. One thing we must tell you is that Windows Mobile happens to be one of the very first advanced operating systems for mobile devices from the time when iOS and Android did not even exist!
Yesterday we told you about Dell's latest Android smartphone – Venue. The company has launched yet another smartphone under the banner of Venue – called Venue Pro and this device is powered by none other than Windows Phone 7. Venue Pro happens to be Dell's first Windows Phone 7 based mobile handset and Dell has made sure to make it reach out among users by doing a deep integration of Social Media features into it.
Here are a few specs of the device:
Sliding vertical QWERTY keypad
Pre-Loaded XBOX Live and other work/life applications
A bright 10.4 cm (4.1-inch) AMOLED touch display with a responsive touchscreen
Gorilla Glass on the screen which ensures exceptional durability
As with most other high-end Dell mobile devices, this one is priced on the higher side, with a retail price of Rs. 34,900. We feel this high price tag could be a turn off for most buyers who would rather think twice before getting this Venue Pro as they can get an iPad in the same price.
Here is a video of the device: