It seems to be a way of publicity that Motorola has adopted for Atrix! Just last week we heard that the phone would cost $ 150, than we heard that the ATRIX 4G laptop dock would cost $150 and now speculations arise that the dock would cost $ 60. Fommy.com – The online wireless retailer who leaked the price has also put a page up for more basic dock for $ 50.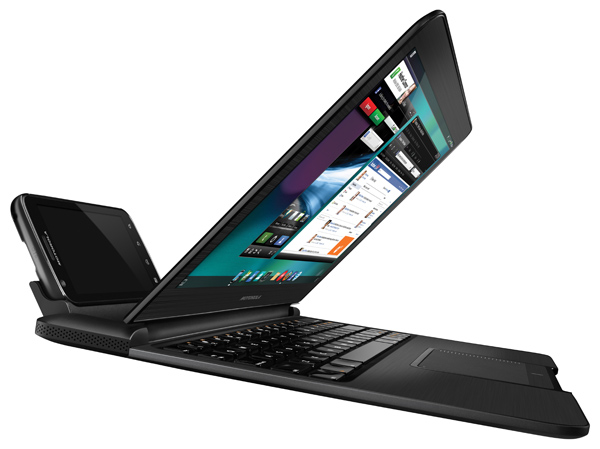 This ATRIX'S HD multimedia dock would have microHDMI-out with three USB ports. The ports can be used for connecting keyboards, mice or external hard drives. The dock would not just charge your smartphone. You can actually connect your Atrix phone to a laptop or computer and run Motorola app's up on that screen!
So, if all so called 'retailer leaked prices' are put together than –
1.     You can buy yourself a 4G-ish, dual-core, super phone complete with a multimedia and laptop dock for around $360.
2.     The whole product-of-CES (with accessories but not the laptop dock) would cost around $ 200.
Probably, the ATRIX 4G will go on sale in February (with the 11th having been bandied about before). So, guys make your plans for buying considering the speculated prices as this phone is hitting the markets soon!
Image and Tip: BGR