You may ask me "Are you blotto, giving such an imprudent advice?" But, guys guess what's going to be integrated with a cell phone now – A DLP projector featuring 9 lumens brightness and a 640 ᵡ 360 resolution! The Japan's biggest Mobile Carrier, NTT Docomo has announced that such a handset will finally go on sale this Friday!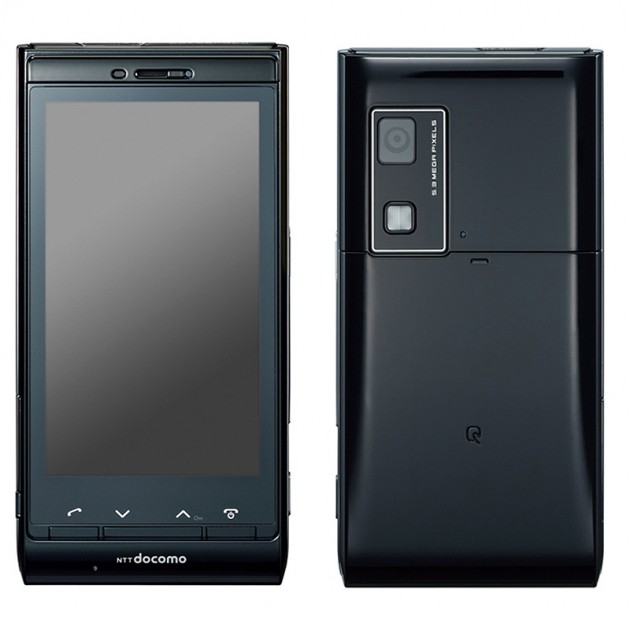 The handset weighs 137 g and has a size of 119 ᵡ 59 ᵡ 15.7 mm. Other features of the handset include:
3.7 inch touchscreen with 480 ᵡ 360 resolution
5.3 MP CMOS camera
Blu-ray recorder connectivity
microSDHC slot (max = 16GB support)
Bluetooth  and GPS
OneSeg digital TV tuner with 5.1ch Dolby Mobile Sound Support!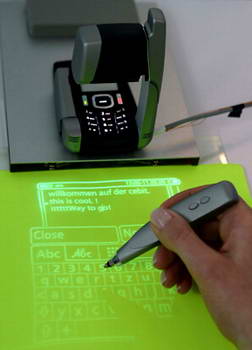 Previously in 2005 we saw Siemens researchers develop a cell phone with in-built projector system. And in 2008 as well we had seen launch of a tri-band smartphone with a projector – It was observed to be a Nokia and iPhone mix! But, it didn't have as good other features as this NTT's handset. In November 2010, Intex came with India's first Projector dual-sim Phone – The V.Show. It was priced at Rs. 16000 and had a QWVGA resolution with 10 lumens brightness.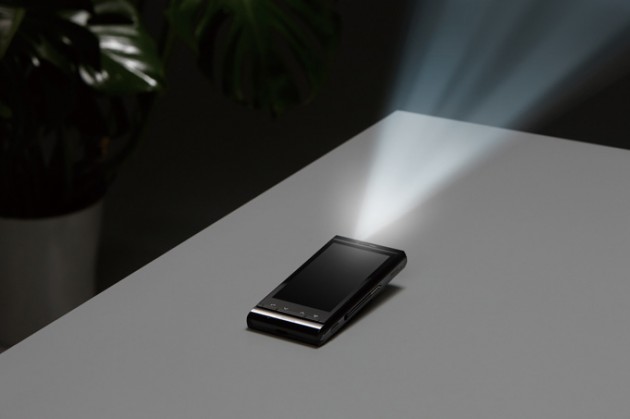 Time and again we have seen such projector integrated showcases of cellphones. It will now be interesting to see how things turn up for NTT? So, gone are the days when cellphone was used to just make calls! Now, thing big, multi-functional and high-tech ma friends 😉
With excerpts from:http://www.mobilecrunch.com/2011/01/31/cell-phone-with-integrated-projector-to-go-on-sale-in-japan/
Image Credits:Mobile Crunch and http://www.physorg.com/news3505.html