Dell unveiled a new Android based smart phone in India, named Venue. This device  is powered by Android 2.2 Froyo and has  3.5G that provides blazingly fast internet access. Venue has a vibrant, high-contrast 10.4 cm (4.1-inch) AM-OLED display with curved Corning Gorilla Glass ehich makes it perfect for watching videos to managing your business.It also has a 1GHz fast processor and has a 8 Megapixel camera.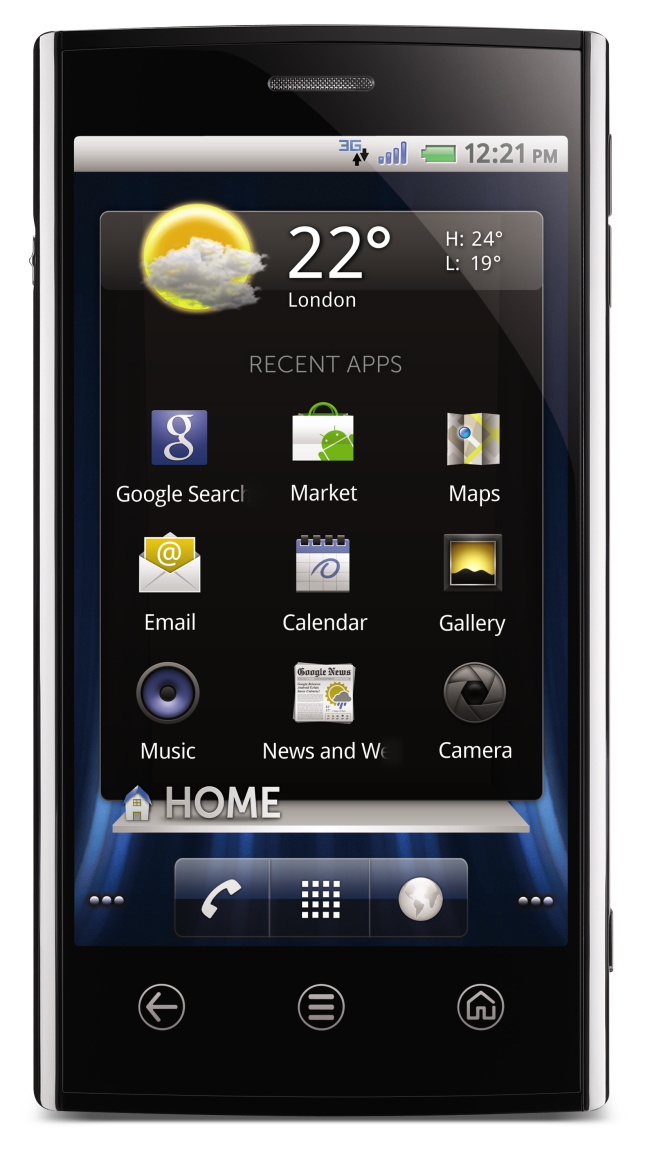 Venue's elliptical, slender form factor feels great in hand and also slips easily into the pocket. Dell Venue comes pre-loaded with Dell's Stage user interface that helps you manage your social networks, photos and videos in a better way. In addition to this Dell Venue has support for ActiveSync and QuickOffice and has Swype for faster and intelligent text input.
The Dell Venue smartphone is priced at Rs. 29,900. We feel, the price is a bit on the higher side. A couple of weeks back, we told you about the Dell Streak tablet which was exorbitantly priced at Rs. 35,000. Dell has also launched another version of Venue – The Venue Pro which is powered by Windows Phone 7. Here is a video of Dell Venue, running Android.