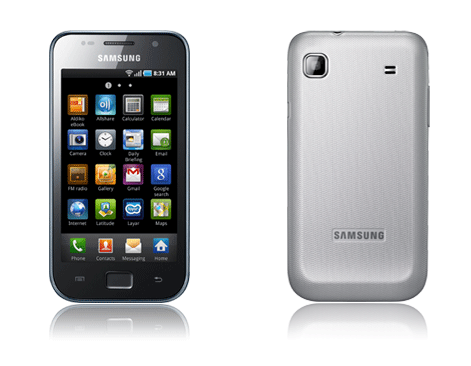 While we are still waiting for the 4G version of the Galaxy S, Samsung has just released another Galaxy branded phone. The new phone, Samsung GT-i9003 "Galaxy SL", is basically the same as the Galaxy S except for some few key differences.
Unlike the Galaxy S which boasts a Super AMOLED, the Galaxy SL have a Super LCD. This is not the only difference. The processor used is also different. While the Galaxy S is powered by a 1GHz Hummingbird Processor, the Galaxy SL will be powered by GHz TI OMAP 3630 CPU. The main difference between the two processors is the GPU – while the Hummingbird processor has the powerful SGX540, the Galaxy SL's processor has the SGX530.
The Galaxy SL has the same screen size as the Galaxy S. However, at 10.59mm, it is a bit thicker than the Galaxy S. The battery capacity of the Galaxy SL is however greater than that of the Galaxy S. While the Galaxy S has a 1500mAh battery, the Galaxy SL has a 1650mAh battery. However, I am not sure if this will translate to more usage time because of the difference in the screen.
The Galaxy SL is currently listed in only Samsung's Asian and Middle East websites. It will ship with Android 2.2 and a 16GB internal memory.
[via: Phandroid]