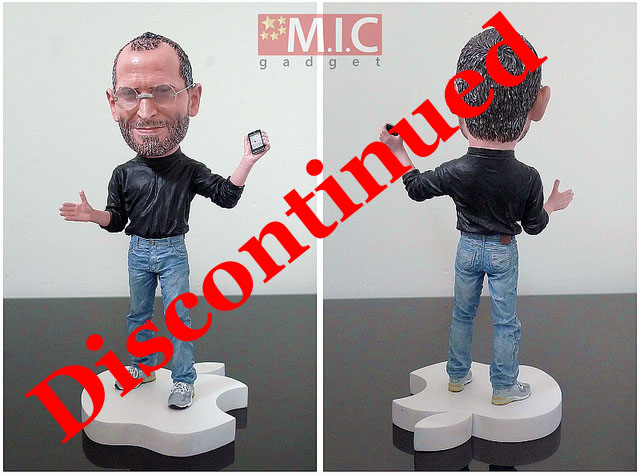 Remember the Steve Jobs action figure we wrote about last week? Well it seems like Apple does not like it and has ordered the Chinese manufacturer MIC Gadgets to discontinue it.
This is what MIC Gadgets wrote in their blog:
Apple has informed us that this phenomenal SJ action figure, has not consented to the use of Apple's copyrights and trademarks, therefore they request us immediately to cease the marketing and sale of this figure. Here's what the email has told us:

"Unauthorized use of a person's name and/or likeness constitutes a violation of California Civil Code Section 3344, which prohibits the use of any person's name, photograph or likeness in a product without that person's prior consent…" bla bla bla…

So, all Apple fanboys, you are not going to get this phenomenal figure anymore.
Interesting! They are based in China and I am pretty sure California Civil Code Section 3344 does not apply in China.
MIC Gadgets have managed to send out the first batch of 300 action figures though.
via: CNN