Western Digital (WD) has launched My Passport Essential, My Passport Essential SE portable hard drive, and My Book Essential external hard drive in India. All the three drive families come in a variety of capacities and offer lightning-fast USB 3.0 connectivity. Another key feature of the My Book Essential is that it is available in 3 TB capacity, in addition to 1 and 2 TB capacities.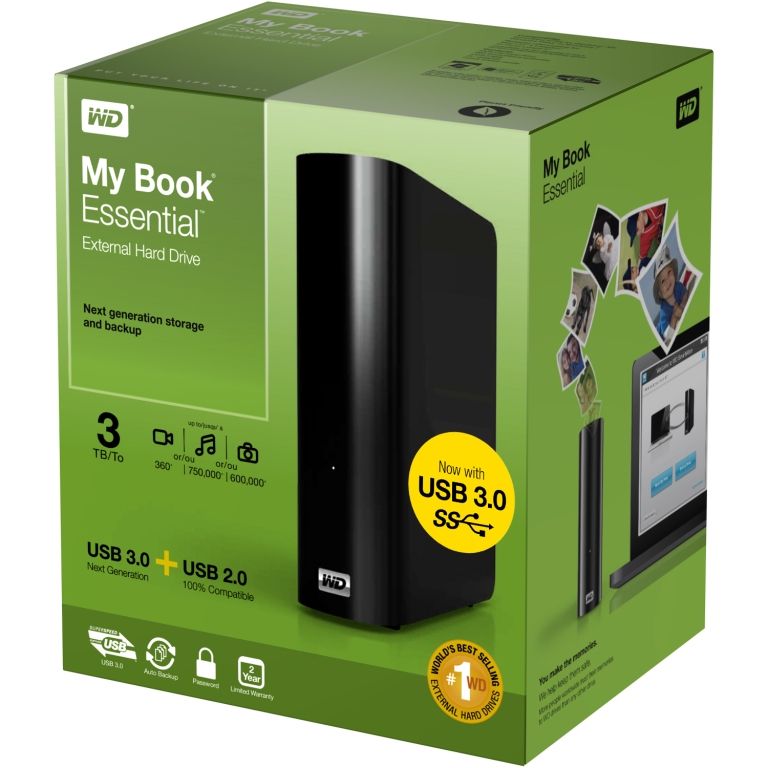 The drives also have the latest blazing-fast USB 3.0 technology and are also fully compatible with USB 2.0 connections for those who have yet to upgrade their computers to USB 3.0.  When connected to a SuperSpeed USB 3.0 port, consumers can transfer data at speeds up to 5 Gb/s. At this rate, a two-hour HD video will transfer in as little as three minutes which would have taken approximately 13 minutes to transfer on a USB 2.0 port.
My Passport Essential portable hard drives and My Book Essential external hard drives offer  a 3-year on-site limited warranty and are now available at various retailers in India.
Here are the pricing details of various capacities of the hard drives:
The My Passport Essential 500 GB – Rs. 4299/-.
The My Passport Essential SE 750 GB –  Rs 5499/-
1 TB –  Rs. 6,499/-
The My Book Essential  1 TB – Rs. 4,999/-
2 TB – Rs. 7,499/-
3 TB – Rs. 10,999/-
Here are some more Pictures: