Adobe has announced the availability of one of its most widely used products – the Adobe Photoshop for FREE on the Windows Mobile App store for Nokia Lumia devices.
Download Adobe Photoshop Express App For Nokia Lumia
Adobe generally never gives any of its products for free, however this comes as a surprise to us. Anyways, if you happen to own a Nokia Lumia phone do give the app a try – get it from here.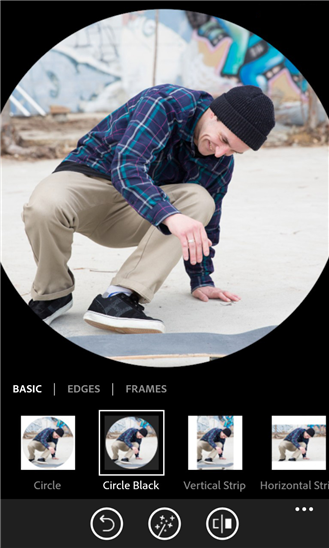 Let us now take a look at the features of the app:
Cropping your pictures taken by the phone camera is very easy using the app. The cropping tool has got you covered with pre-configured as well as manual ratios.
Edit picture dimensions and orientations like straighten, rotate, or even flip pictures as per your requirements.
The app has the famous red-eye removal tool, so now you need not copy photos to your computer to use some tool to fix such photos!
Using the built-in filters and image correction features of the app you can manually tweak any features of the photo like exposure, brightness or shadow levels, contrast, clarity etc.
There is also an Auto-Fix option in the app which normally applies all the necessary features / tweaks intelligently on your pictures.
It has more than 20 effects and filters for your photos. This is the regular stuff which is offered by apps like instagram as well.
Ability to share your tweaked photos on social media sites right from within the app