Just few days back there was the launch of Twitter for iPhone. Now, it's Seesmic, the social networking client maker which launched its iPhone version. All of those social networking freaks, who want to stay connected to different networking hubs via a single client, must have used Seesmic at least once. Now they get a chance to use it on their iPhone.
Using the app, the iPhone users will be able to keep track of their different social networking accounts like Myspace, Tumblr, Linkedin, Flickr, Blogger, Twitter, Facebook and Ping.fm. One of the striking features is the client's ability to post to one or multiple account at once.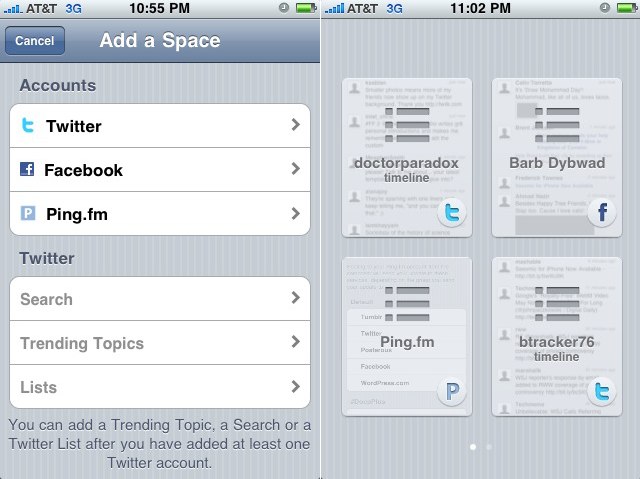 You can manage multiple Twitter accounts and Facebook account within the app. There is also a four paned splash screen. With that you can easily toggle between different accounts that you have setup in the app.
The app also integrates with Evernote, enabling you to send important updates and messages right to its cloud-based sync able storage.
The app can be downloaded for free from the iTunes app store.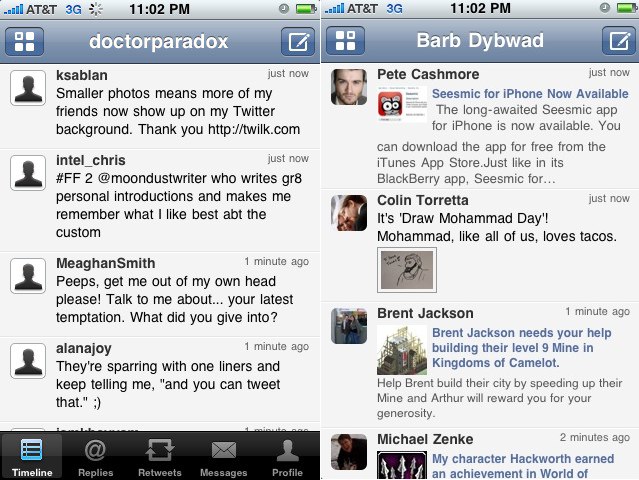 Images via Mashable