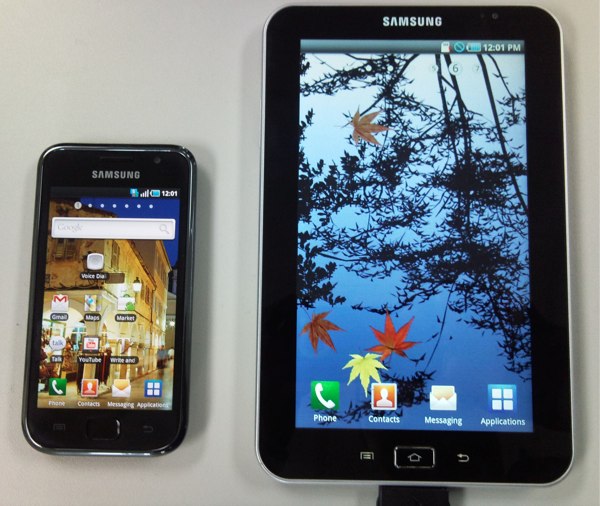 We just reported that Samsung have launched the Galaxy S phone. Now they have revealed that the Galaxy series has a tablet too and it is called the Samsung Galaxy Tab. Not much is know about the device yet. In the above picture, it is the Galaxy tab on the right and the Galaxy S on the right.
The Galaxy Tab is 7-inch and runs Android with Samsung's TouchWiz UI. The screen is believed to be a high resolution  AMOLED. And it is also expected that Samsung will launch an App Store for the Galaxy Tab.
Excited? Thoughts? Let us know.
via @SamsungBlogSA