Samsung has launched the Pink colored edition of its flagship device – Galaxy S3. Well, generally the pink coloured editions of mobile phones are mostly targeted towards the fairer sex (Read Women). However it looks like Samsung has different plans for this Pink edition of the Galaxy S3.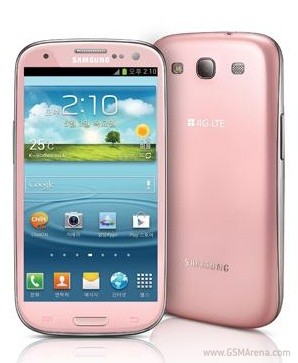 So, if you look at this Pink edition of the Galaxy S3 you can notice that the pink colour is not as attractive as other Pink coloured phones and is a bit on the faded side. The only thing we can make out from this is Samsung is planning this pink edition of the device to go well with both the sexes!
Earlier: Black Samsung Galaxy S3
Well, analogies apart, the pink edition of Galaxy S3 is now available only in Korea and is not coming very soon to other countries including US and India. The price of this version will be the same as its white and black counterparts.