Samsung has added one more stud to its increasing and amazing class of touchscreen mobiles. Most successful company of the last season has announced Samsung Champ Deluxe Duos, a dual SIM mobile with cost effective features.
Coming with an attractive 2.8 inch touch screen with Smart Touchwiz user interface and an expandable menu option included, the new gadget promises to deliver best experience on usage. Dual SIM facility is an added advantage to the cheapest touchscreen model from Samsung till now. Well, am I getting on your nerves not revealing the price? It is only Rs. 4790. You saw it right!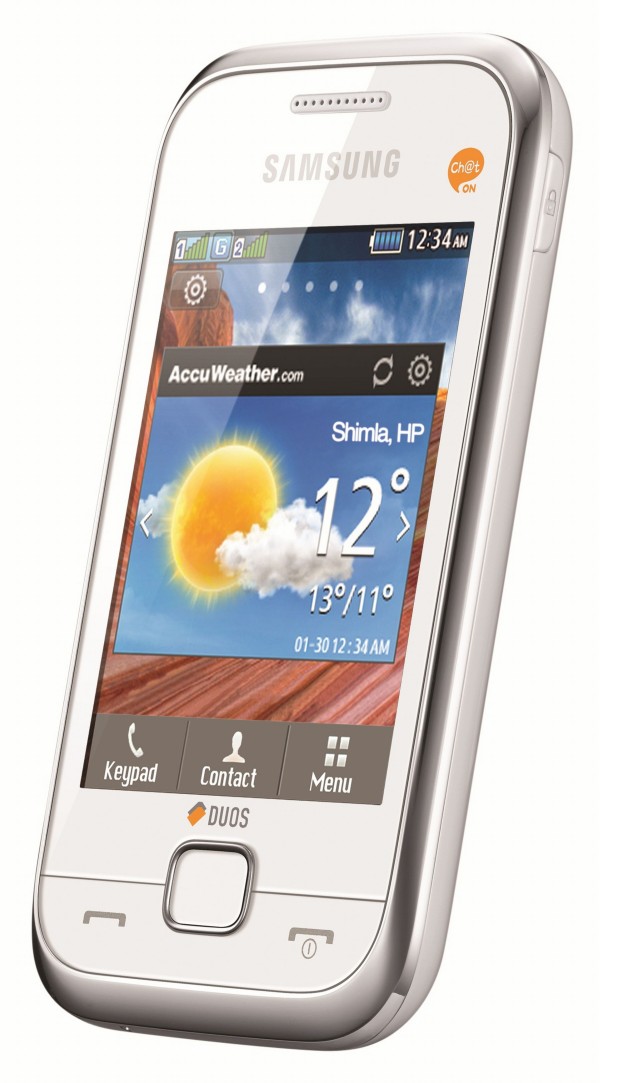 This compact and powerful device includes virtual QWERTY keypad, Hindi language input, and native Facebook and Twitter apps with additional input of Samsung's chatOn facility, making Instant Messaging much easier. There is Bluetooth 3.0 connectivity available; the mobile also supports hassle free multimedia transfers.
1.3 Megapixels camera is present along with MP3 player, FM radio for an all-round music environment. Once you activate this mobile with AirTel, you also get 2GB of free data usage for the 'smart' part. One of the officials also mentioned that Samsung will be adding more gadgets to the Dual SIM-smartphone class in this year. Bring it on Samsung! We will be waiting.