With Samsung and Nikon already have kick-started the Android based Digital camera era, companies like Polaroid are also not staying back and trying its best to cash-in on this opportunity of these new-generation cameras. Android is really going places and now with Android OS on a camera you will eventually not require a laptop / computer to manage your pictures!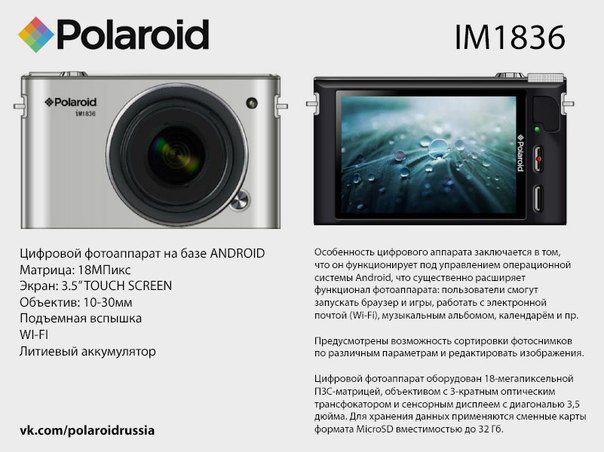 Polaroid IM1836 Android based digital camera is an upcoming shooter from Polaroid that has a 18.1-megapixel sensor, a 3.5-inch touchscreen, Wi-Fi connectivity, HDMI support and runs on Android 4.0 Ice Cream Sandwich. The camera also has a popup flash. Although these features are supposed to be leaks but they look really impressive and possibly true.
Another fact about the device is that if it launches, it would be the world's first Android Based camera with interchangeable lenses.