Apple has come a long way from launching the first Apple iPhone ever in the year 2007 by Steve Jobs and now we are in the year 2014. We have witnessed the launch of 8 different iPhones (7 generations) with major improvements over each and every generations.
Here is the list of the iPhones sorted according to the year they were launched in:
iPhone 2G 1st gen launched on June 29, 2007
iPhone 3G launched on July 11, 2008
iPhone 3GS launched on June 19, 2009
iPhone 4 launched on June 24, 2010
iPhone 4S (with Siri) launched on October 14, 2011
iPhone 5 launched on September 21, 2012
iPhone 5C and iPhone 5S launched on September 20, 2013
Apple's iOS app market has made so many developers millionaires and provided users with countless number of new games and utility apps that have made their life only better. In this post we take a look at this cool picture of all the 7 generation of Apple iPhones kept side by side.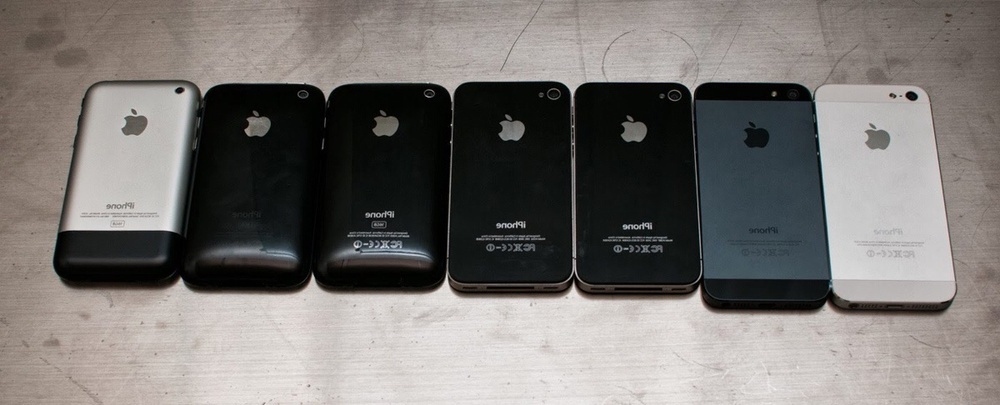 Here are some more pictures and an animation of someone unlocking all the 8 different iPhones kept next to each other on a table. Looks kinda cool though.