Okay!! Its not a briefcase. It is the latest laptop by Panasonic in its Toughbook Series. This one is named ToughBook 31. It is Panasonic's latest creation for the chaps who love challenges and would like to take their notebook to extreme. According to the company this is the latest, most rugged laptop computer to hit the market.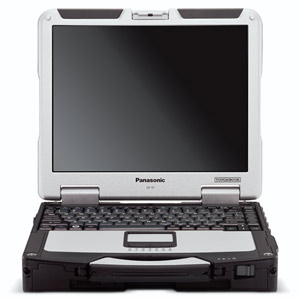 Besides its rough body appearance , it houses Intel Core i5 or i3 processor. Eric Reid, mobile client marketing director, Intel Corporation, revealed " The Toughbook 31 combines the best of three worlds- mobility, performance and ruggedness. This is achieved by combining the high performance of the Intel core i5 or i3 Processor technology."
The Toughbook comes with Genuine Windows 7 Professional OS which can be downgraded to Windows XP if you wish. It has a spill resistant magnesium case which protects it from water, dust, and other hazards. 2 GB RAM which can be expanded to 8GB. The screen is 13.1 inch XGA LED touchscreen. Complete list of features can be browsed here.
It bears a price tag of $3799 ( approx Rs. 173,424) and is backed with a full three year limited warranty.