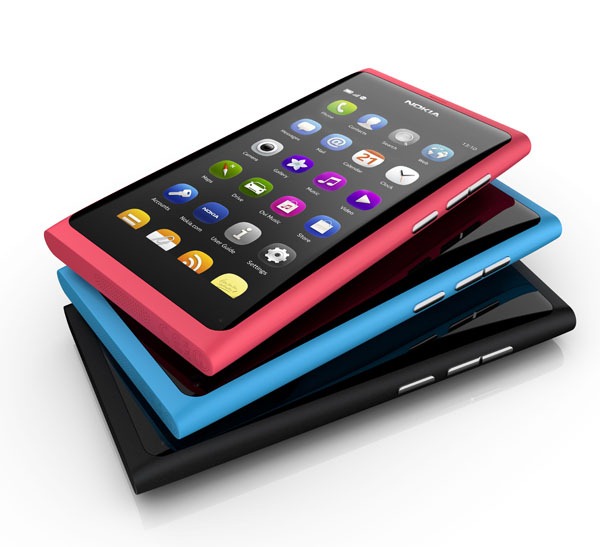 With the the problems they are in, Nokia has been in the news for all the wrong reasons. Their decision to leave the Meego development for Windows Phone did not help. However they did promise to release the Meego powered N9 – and they have done it earlier today.
The N9 is one of the most anticipated smartphones mainly because of the new Meego operating system that runs. Meego is an operating system created by merging Moblin and Maemo that is aimed at mobile devices.
The N9 is one beautiful device to look at. There has been talks recently about Google or Apple releasing a smarthphone with no physical buttons. Well, Nokia has beaten both of them with the N9 – that is right, the Nokia N9 is a purely touch screen device with no front facing button. To unlock the phone users have to double tab the screen. The body of the N9 sports a beautiful unibody design with the 3.9-inch AMOLED screen taking up almost the entire the entire front.
Here are some of the specifications of the Nokia N9 that we know now:
Meego 1.2 operating system
3.9-inch curved AMOLED display
Swipe (gesture) based navigation system
Pure touch screen device with no front facing buttons
8MP auto focus camera with Carl Zeiss optics, dual LED flash and super wide 28mm lens
NFC Enabled
16GB and 64GB versions
Three colors – black, cyan and magenta
Other details of the N9 such as processor, RAM etc. are not known at this point.
Should you buy it?
No doubt, the Nokia N9 looks like a very attractive device. The questions which people would be asking now is "Should I go for the N9 or get an Android phone or maybe an iPhone?"
Well, if you are just a normal user who wants a new smartphone, the Nokia N9 might not be a very good option. The reason I say it is not a very good choice is because Nokia is now fully committed to Windows Phone. They have left the Meego when they signed that deal with Microsoft. The N9 was released only due to prior contractual obligations. So, if you do buy a Nokia N9 now, chances are you might not get good support from Nokia – just like the case with the Nokia N900.
Here are some more photos of the Nokia N9: