If you have been following the Nokia N8 phone or own one or even looking forward to owning one, then you should check this out. Nokia might soon unveil a successor to the Nokia N8 mobile phone – the Nokia N803. The phone will be powered by Symbian Belle operating system and is said to have a 12 Megapixels camera like the N8 and will also have optical zoom.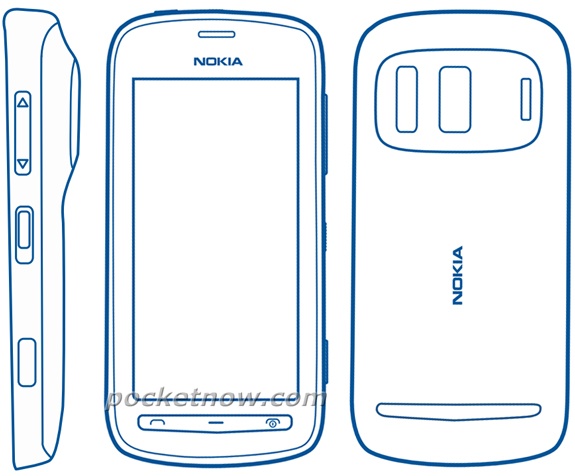 The optical zoom part in the Nokia 803 can be easily figured out from the unusual bulge at the top back side of the phone which you can see in the mockup image above. Capabilities like HDMI and DLNA are also some of the features which you might expect on the Nokia 803.
Apart from these some other specs of the phone, which we expect to be present on it, include a single core 1 GHz processor, a 3.5 inch WVGA ClearBlack display with scratch resistant Gorilla Glass screen. However one thing which might turn you off is the RAM – just 512MB. We were expecting this to be something around 1GB considering the Android superphones with similar capabilities which were recently launched in the market.
Looking at these initial specs of the Nokia N803 smart phone, we expect the price of the device to be somewhere between US $550 to US $650 (Approx. Rs. 29000/- in Indian Currency)
Thanks Evan for the tip