Building on the hype and decent -success-till-now of the Lumia series of Windows Phone Smart phones from Nokia, the company has now launched the limited edition Dark Knight themed Lumia 800 smart phone. The theme of this limited edition Nokia Lumia 800, as the name suggests, is the upcoming Batman Movie – Dark Knight Rises.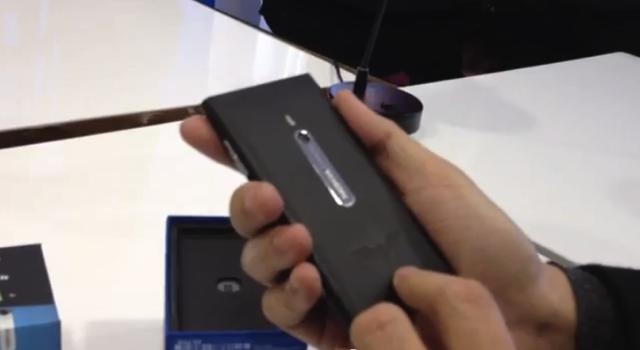 Features and specifications wise, the Dark Knight Nokia Lumia 800 is no different from the regular Lumia 800 handset. Its just that the phone would have the Batman Logo engraved at the back. Apart from this the phone comes packaged in a special box and the phone itself comes pre-loaded with Batman – Dark Knight themed Wallpapers, Ringtones, apps and goodies.
Click here to read more about the full feature list and specs of the Dark Knight Nokia Lumia 800 Windows Phone from Nokia.
Coming to the cost of this phone, well, it is going to be expensive. And given the fact that Nokia plans to launch just 40 units of this Dark Knight Limited edition device, we expect the price of the phone to be somewhere around US $750 – $800 (Approx. Rs. 40000 in Indian currency).
Check out the video here: Link
So, what do you think? Are you planning to buy this phone?
via Ubergizmo