Whatever people might say about Nokia's plans and market share but the Finnish mobile manufacturer has been actively launching new devices in the entry level and the low cost handset range for quite some time. Its latest offering is the Nokia 105. Priced at just Rs. 1249/-. Well, at this price, we can clearly say that its the of black and white screen phones from Nokia. These colour phones are already so cheap.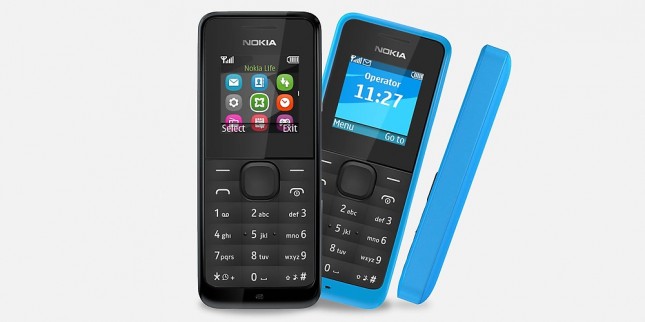 Let us now take a look at the specs and features of the Nokia 105 handset:
The Nokia 105 has a 800mAh battery that would provide up to 842 hours or up to 35 days of stand by time and up to 12.5 hours of talk time. Although these are claimed figures but we feel the device will be able to deliver these figures up to 85% closeness.
It has a 1.4-inch LCD Transmissive display
Dimensions: 10.7 cm by 4.48 cm by 1.43 cm
384KB of RAM
8MB of mass memory
Other features like a flashlight and an FM radio
Nokia 105 will be introduced all across India and this low price of Rs. 1249/- the device will definitely sell like hot cakes and is expected to be a hit among school going students and other users who are not yet able to afford high-priced mobile phones.