What may be called a rather surprising move, Google has reduced the price of its 8GB Nexus 4 Smartphone to just US $199 which is close to a 25% price cut on the earlier retail price of the device. The new $199 price of the Nexus 4 went live earlier today and then Google followed it up later with a tweet:
We've lowered the price of #Nexus4. Get it for 25% off or more in Australia, Canada, Germany, Spain, Korea, US, UK: http://t.co/g8vIKtBC9N

— Google Play (@GooglePlay) August 28, 2013
Given the specs and features of the Nexus 4 – the $199 price tag is really a steal! However, coming to the bigger picture, does this price cut mean Google is planning to launch the next version of the Nexus 4 or may be the Nexus 5?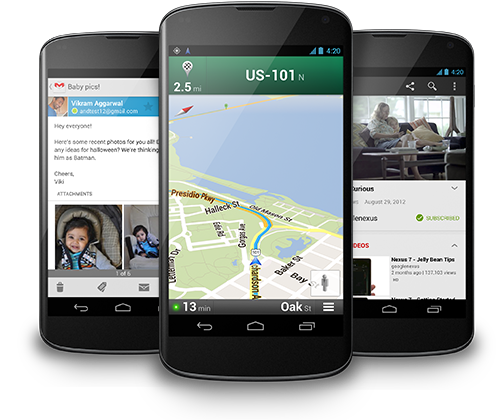 It is not an uncommon fact that companies generally reduce prices of their existing devices when they are about to launch version upgrades or new devices overall. Apple has been doing this over the years and thus we may not totally floor the possibility of Nexus 5 which might be launched soon by google!
You can buy the $199 Nexus 4 from here. The 16GB version of the Nexus 4 has also got a price cut and now costs just US $249.