After a long period of 2 years, it seems Apple will finally be revealing its new Mac Mini and as its popular naming convention goes, the new Mac Mini is going to be called the Mac Mini Mid 2014. The current version of Mac Mini was launched by Apple way 2 years back, the Mac Mini Late 2012.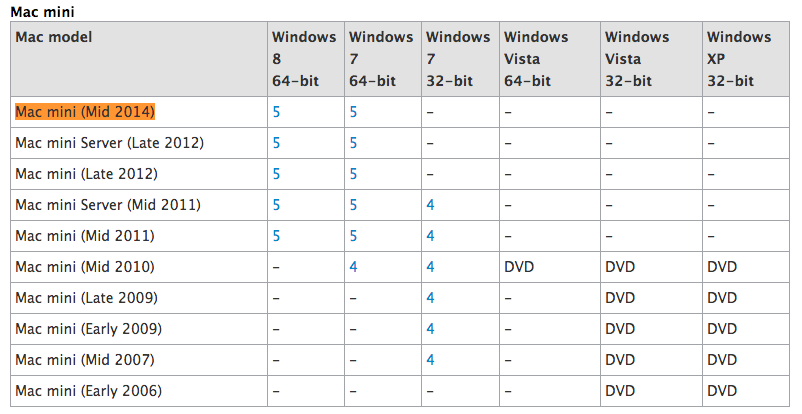 We are sure the next question you must be having is how do we know this? Well, the Mac Mini Mid 2014 has started showing up on the System Requirement page for Bootcamp – the software for Mac OS X that lets users run Windows OS along with Mac OS X. Here is a screenshot shown above of the support page towards the bottom.
You can notice that Mac Mini Mid 2014 has been listed along with other Mac Minis which are currently being supported by Apple. All this is just a speculation as of now and we will be able to find out more only if something official comes from Apple.
We are really excited about this new Mac Mini from Apple and hope it comes out soon. As of now we can expect that it will have atleast 4GB RAM for the basic model, 500GB HDD or 120GB SSDs, Core i3 processors and no optical disk slots. Bring it on Apple! (via)