The Lenovo IdeaCentre B520 is one of the best home entertainment come productivity systems which you can get for yourself at your home. It is actually a three-in-one device for the fact that it can act as a full 3D Television set (yes, it comes bundled with a pair of 3d glasses), a personal computer and your full blown gaming rig all for the price of just one unit.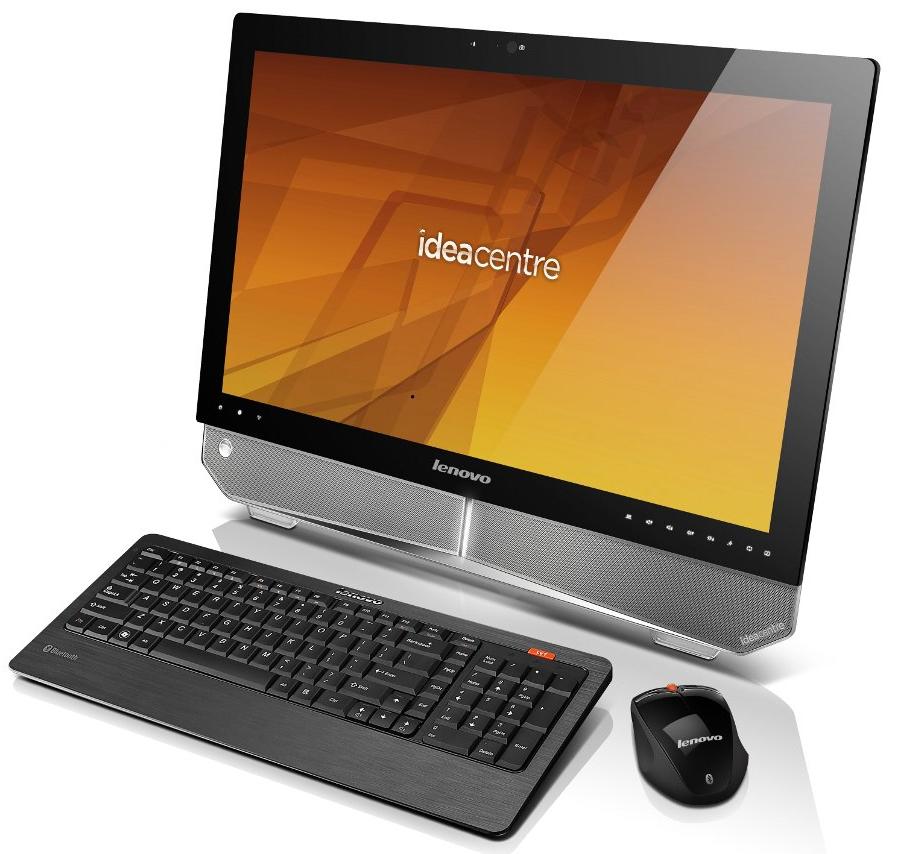 The IdeaCentre 520 has some innovative features which are surely going to impress you. For eg. the 23 inch frame-less multi touch screen makes your computing experience more interactive and less painful for your fingers.
The screen has a protective measures for your eyes such as the Dynamic Brightness System which protects your eyes by automatically adjusting screen brightness based on ambient light  conditions and an Eye Distance System that alerts if you are too close to the screen.
Other features include a 3in1 Mouse with motion-drive gaming and remote control for the bundled TV Tuner card using which you can turn your PC into a full fledged television, Intel Core i5 processor, high-end graphics card, a high – resolution web camera and a built in 5.1 surround sound speaker system.
Related: Lenovo IdeaCentre A320 PC launched in India. Read»
Here are some more detailed specs:
Processor: Core I 5 2310( 2.90 Ghz, 6 MB L2 Cache) with H67 chipset
Hard Disk Drive: 1 TB ( 7200 rpm)
Optical Drive: DVD-RW Rambo
Graphics: GT 555M, 1GB Dedicated Graphics
Display: 23 inch frame-less, multi-touch, full HD 3D Screen + 1 Pair of 3D Glasses
Connectivity: Wi – Fi, Bluetooth
Audio: 5.1 Speaker with SRS Surround Sound
Accessories: Wireless Keyboard, 3 in 1 Wireless Mouse, Hi-Res web camera
The Lenovo IdeaCentre 520 PC come pre-installed with Windows 7 Home Premium 64 Bit operating system and has a 3 year on-site warranty. The price is a bit on the higher side (Rs. 71,990/- plus taxes) but is really worth all the power that is packed in the device.