In an attempt to bring users one small step closer to the universe , a deal has been struck between NASA and location based service Gowalla. As per the deal , NASA related information and virtual items will populate Gowalla. Under the virtual items are moon rocks, NASA patch, space shuttle and a space suit.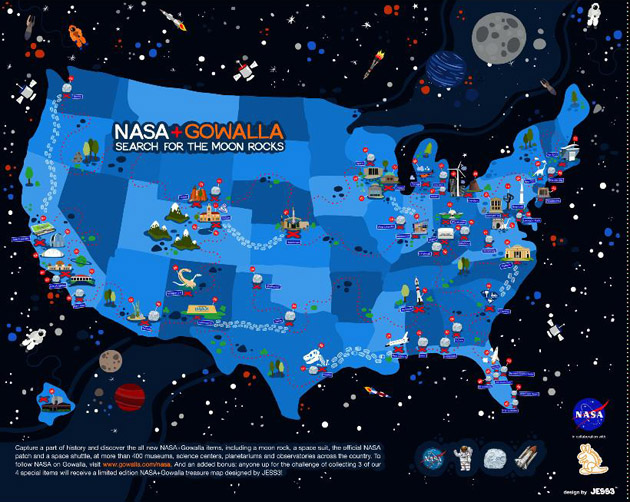 Once the users virtually  "check-in" at the NASA related venues, they'll get a chance to find the virtual items which can then be swapped for other items, dropped in locations or kept in their vaults. And if you collect three items, you will receive a special pin in your Gowalla Passport. Additionally, the first 100 people to collect three items will win the special edition NASA+Gowalla Map: Search for the Moon Rocks.
Moreover , NASA's astronaut Mike Massimino will also drop virtual items for the users to find. So, all the Gowalla users, get ready to collect all the badges.
via IntoMobile