Looks like Motorola is planning a huge comeback for its range of smartphones. After we saw the supposed leak of Motorola's Atrix 3 last week, looks like now it is the time for another good Motorola phone – the Motorola RAZR V XT889. The device runs on Android 4.0 Ice Cream Sandwich operating system.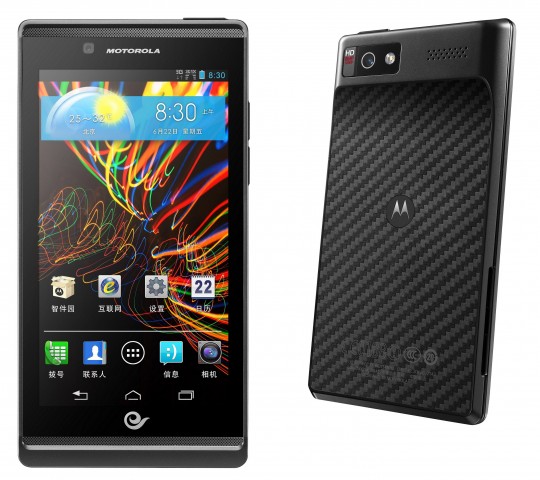 The device almost looks like one of Samsung's Galaxy S devices unless you spot the Motorola logo at the back. Well, let us now take a look at the specs and features of the Motorola RAZR V XT889 smartphone:
A large 4.3 inch screen
1280 X 720 pixels HD screen resolution
8 Megapixels camera at the back and a front camera for video chatting
Runs on Android 4.0 Ice Cream Sandwich
The entire device is coated with a RAZR Kevlar
Looking at the initial specs of the device, we expect the phone to be priced at something around US $550 (Approx Rs. 29,000 in Indian Currency). The phone looks really nice with the new innovative on-screen buttons rather than the capacitive touch buttons. We will update you with more information about the device once we come across some good source.