Motorola Atrix 2 has already received much appreciation from the users. The appreciation has been so much that users who had bad experiences with Motorola devices in the past have also bought this Atrix 2. Our verdict for the Atrix 2 mobile phone from Motorola was that "It is the best value-for-money mobile phone you can buy".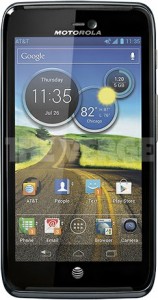 Lets now keep these things apart, Motorola might soon bring out the 3rd edition of Atrix called the Atrix 3. Currently the device is being codenamed as Dinara and has a Motorola Model number – XT928. However, this is now just being looked on as a rumor as there has been no slightest hint even about the Atrix 3 from Motorola.
Let us now take a quick look at the specs and features of the Motorola Atrix 3 which were leaked online:
720p Display
4.39 inch display screen
1.2GHz Qualcomm S4 dual-core processor
1GB RAM
1735 mAh battery
LTE Support with 4G
16GB internal storage
13 MP rear camera
The device will run on Android 4.0 Ice Cream Sandwich (ICS)
The device is expected to launch on July 26 and we feel it should be priced somewhere around US $550 (Approx. Rs. 30000 in Indian Currency).