After months of speculations, leaked photos, Dell has finally announced Streak, its mini-tablet. The announcement was made not by means of any press release, rather Micheal Dell surprised attendees at the Citrix Synergy conference when he went on stage for his speech, shoved his hand in his pocket and took out the Streak, making its first public appearance.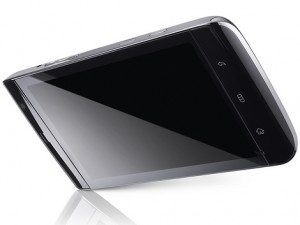 "The device we use to access our information shouldn't matter anymore," Dell said as he prepared to show off the Streak. "Whether it's a phone, or a notebook, a netbook, or a desktop PC, your client image can follow you everywhere."
"Actually, I've got a new little device here," Dell continued as he pulled out the Streak. "I've got my Citrix Receiver on here; we can log in and capture our desktop. I've got six different desktop planes here, I've got my Android applications, I can see what's going on at Twitter and Facebook."
Some of the main features of Streak are :
5 inch 800X480 pixel screen
a 5 megapixel camera
multi touch functionality
3G
WiFi powered  by Intel's Moorestown processor
There will also be a front facing camera.
Streak will be available on O2/Telefonica in Europe. US people will get the device under AT&T, which also distributes the iPad and the iPhone.