AT&T today announced the latest Mobile TV capable device, the LG Vu Plus. It will be available online at www.wireless.att.com and in AT&T stores nationwide June 6. The device boasts of the HSPA (High Speed Packet Access) 7.2 Mbps technology, a 4-line QWERTY keyboard, an enhanced user interface, and AT&T Social Net.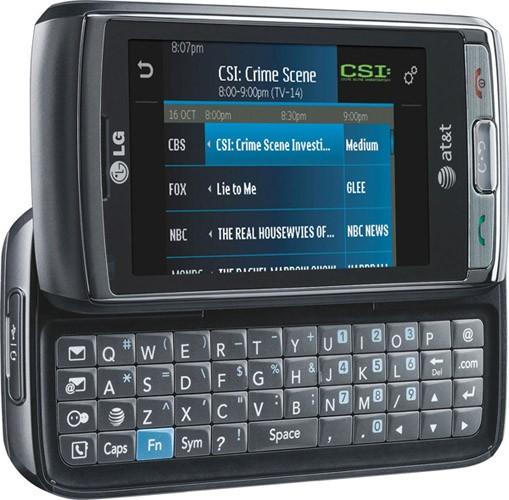 "AT&T customers can stay connected to their social circle while on the go with this device," said Michael Woodward, vice president, Mobile Phone Portfolio, AT&T Mobility and Consumer Markets. "LG Vu Plus creates easy access to everything, from social networking to TV shows, while backed by the nation's fastest 3G network".
The device is an upgrade from the LG Vu, with a slide out QWERTY keyboard. It also supports AT&T's FLO TV mobile service. It will bear a price tag of $9.99 per month, while new subscribers will get to watch the mobile TV for free for a week.
The AT&T Navigator enables turn-by-turn voice and on screen driving directions, which comes at $9.99 per month, while the included AT&T Social Net comes with easy access to social networking sites such as Facebook, Twitter and MySpace.
Other specifications include
3 inch capacitive touch screen display.
3 megapixel AF camera/camcorder.
Bluetooth V 2.0
Micro SD card.
The LG Vu Plus will be available starting on June 6 for $149.99 after a mail-in rebate and the signing of a two-year contract.
Image via Endgadget.