The 4 inch screen phone was announced at the CTIA tradeshow earlier this year. The Samsung Galaxy S (I9000) will hit the Asian market on June, which could mean as early as next week. Powered by Android 2.1, it has Super AMOLED display, a 1GHz processor, 5MP camera with HD video capture. This is the first phone to use the Samsung's new Smart Life user interface.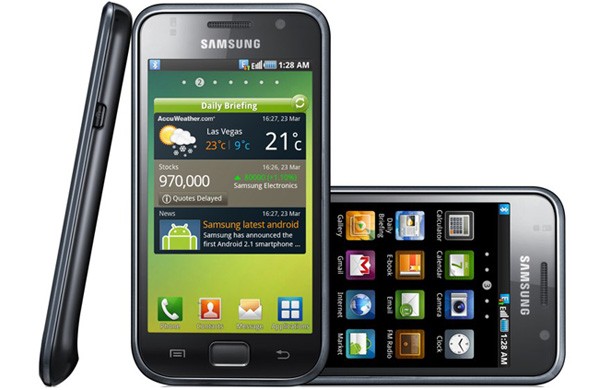 J.K. Shin, president of Samsung's mobile communications business said, "Giant screens are not enough. Without content you'll never give consumers what they want." He indicated that they are collaborating with a "content giant", to deliver full length movies and shows to the phone.
Super AMOLED technology, has sensors on the display itself rather than creating a layer as was seen in old Samsung AMOLED displays. That makes it the thinnest display technology in the market.
To make the 4 inch display more useful, Samsung is teaming up with Skiff, to deliver wireless e- reader content from various magazines and publications. The Smart Life is Samsung's answer to Twitter for iPhone. It's the new user interface for Twitter. It has also designed a social networking aggregator, which manages all your social media. With Smart Life you can customize and get the latest headlines, the weather and the happenings of around the world.
Samsung made it official that the phone will be getting Android 2.2 upgrade sometime later in the future.
The phone will be available in two models, a 8GB and a 16GB and bears a price tag of $775