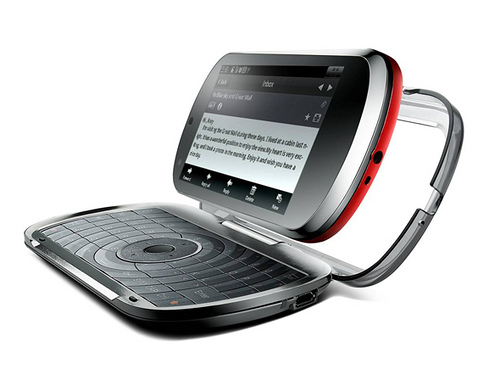 After Dell's Mini 3i, here comes Lenovo's LePhone and as you can see, it is quite simply the best looking Android phone till date. Right from the exterior to the keypad layout, this phone is all about curves. (It might remind you of women's make up box though :P). We particularily liked the snap-on keyboard feature and the centrally positioned D-pad, which we feel is a clever design from ergonomics point of view.
Time for the specifications. The central touchscreen display is a brilliant 3.7 inch one with a resolution of 480×800. The phone supports next-gen WCDMA, GPS, Bluetooth, WiFi , 3G etc, has a 3MP camera and Qualcomm's 1Ghz Snapdragon CPU. Following Dell's Mini 3i launch pattern, Lenevo has also gone 'China only' with LePhone for the time being. No words on when it will hit elsewhere.
Check out more pics here.