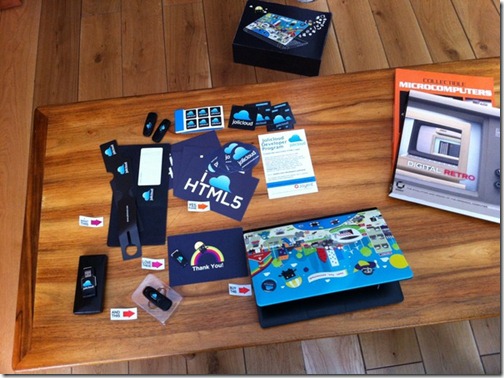 Jolicloud is known for their cloud-based Linux OS designed for netbooks. Well it looks like they are planning to expand by selling netbooks as well.
Yesterday Tariq Krim, the founder and CEO of Jolicloud, tweeted links to two pictures of Jolicloud branded netbook – and a lot of what seems like Jolicloud USB Flash drives. Other than the pictures, Krim has not given out any other details. It does have a very funky looking lid, however.
With the impending launch of Google's very own cloud based OS, Chrome OS, if they do decide to bring out their netbooks they will have very stiff competition.