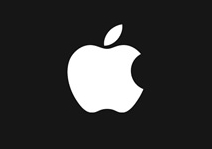 A couple of days back we told you how NFC (Near-Field Communication) can help you turn your Mobile Phone into a credit card or a wireless data transfer device which can be used get information about something over the internet. Well, there were rumours going on that Apple would include NFC in the iPhone 5.
Well, now it has been confirmed by Apple that iPhone won't be getting NFC any soon but users may get to see NFC on the iPhone 6 (which will come out by mid May – 2012). According to 9to5 Mac:
Apple is understood to be working on its own NFC proposition, which would link payments through iTunes. It hopes to introduce the technology in a handset likely to be released next year.
Till we keep waiting for NFC on the next apple iPhone, let us tell you that Samsung Galaxy S2 already supports NFC. So, if you are dying to checkout the NFC, then get a Galaxy S2 as soon as it comes out!