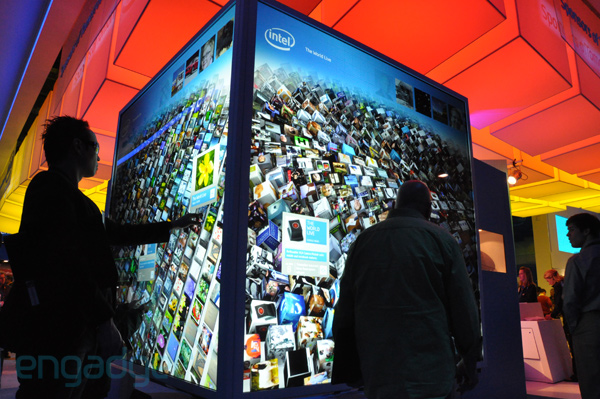 Intel showcased the future of "How we will be accessing information in the Future" at the CES. Titled the Infoscape HD wall, it plans to bring real-time web visualization. They built something to showcase the future which they obviously do not plan to commercialize as of now.
The setup is basically to large touch LCD screens perpendicular to each and has little boxes that are bits of information. All the work is done by Intel's i7 core processor. The detailed specs are here:
Two – 7×7 – 1920×1920 resultion – double-HD, double-touch touch screen glass walls. Each wall is powered by a single all new 2010 Core i7 processor w/ Intel Hyper-Threading technology and Intel HD graphics.
Via Intel Scoop & Engadget!