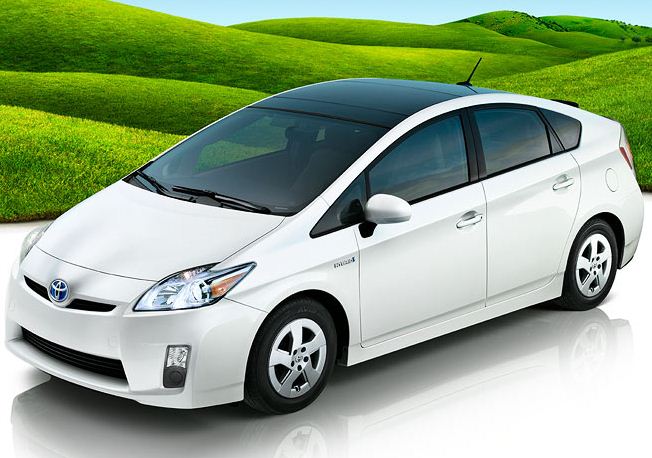 While various car manufacturers were demonstrating their latest developments that used mobile phone's connectivity to provide internet access inside the car, Alcatel-Lucent and Toyota were playing at different level altogether. Alcatel-Lucent and Toyota had jointly revamped a Prius and equipped it with a dedicated LTE / 4G connectivity from Verizon.
This high speed connectivity will now enable us to carry out activities like inter vehicular communication,setting up Wi-Fi hotspots, using internet applications etc. One of the main advantages of inter vehicular communication would be sharing of real time alerts among  the cars on the road about road conditions, speed limitations, bad traffic, accidents etc.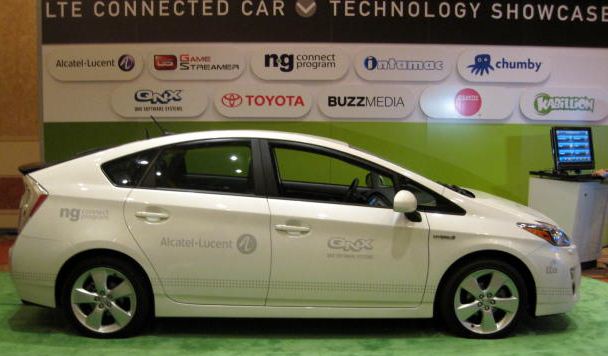 The modified car had LCDs mounted on head rest for rear passengers and another LCD in the center console which took care of connected applications, monitoring programs etc. The OS powering the system is developed by QNX.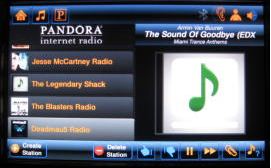 Connectivity speeds is claimed to be around 15 mbps (thats almost 5 times faster than 3G) and under ideal testing conditions, speeds hit as high as 56 mbps. So, one can now use services like YouTube, online multiplayer games, Pandora Internet Radio without any hiccups and also, comfortably stream HD videos.
[Pic courtesy : cnet]