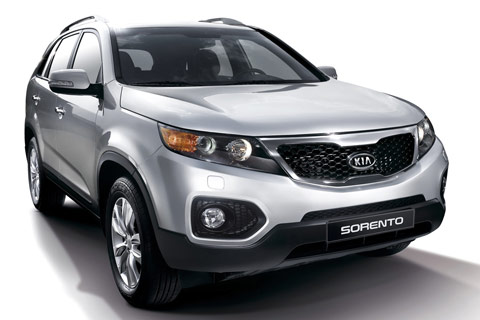 South Korean automobile behemoth KIA is all set to jazz up its upcoming products by loading them with hi-tech gizmos, previews of which was shown at the CES. Top on the list is Kia's brand new in-car infotainment system UVO (yoUr VOice), co-developed with Microsoft. UVO is Kia's answer to Ford's Sync and we found it to be better than Ford's Sync thanks to its less annoying voice commands. It has more or less all the features of its rival – ability to answer and make phone calls, send and receive SMS text messages, and access music via voice commands. The 2011 Sorento will be the first KIA vehicle to feature UVO.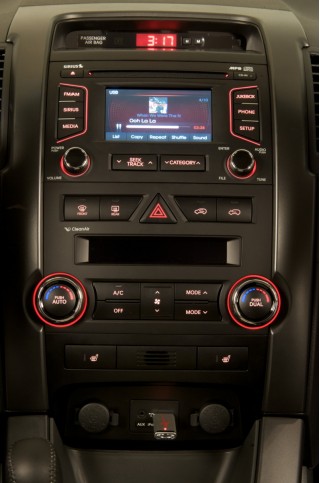 The Kia UVO comes with a 4.3-inch LCD touch-screen display, digital jukebox, CD player (5 CD changer), bluetooth connectivity and expandability options like USB. The driver gets a "haptic wheel" on the steering wheel to play with. The Haptic Wheel is basically a knob that varies its feedback based on the menu options on the screen. A total of 7 different modes of reactive feedback are available which lets the driver feel the selections, without needing to see it. This allows the driver to control the system without taking his/her eyes off the road.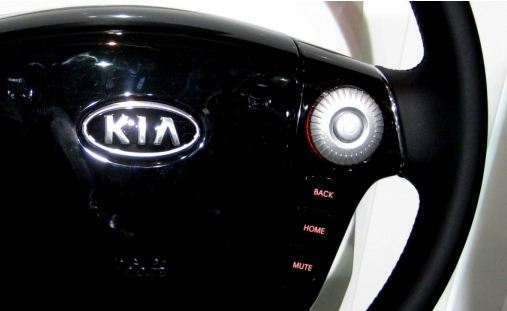 Kia also showed off its new widget based on-screen control system, developed jointly with Ubivelox. Its will feature RSS capabilities, fetch weather reports, Twitter, Facebook, MySpace updates besides carrying out normal tasks.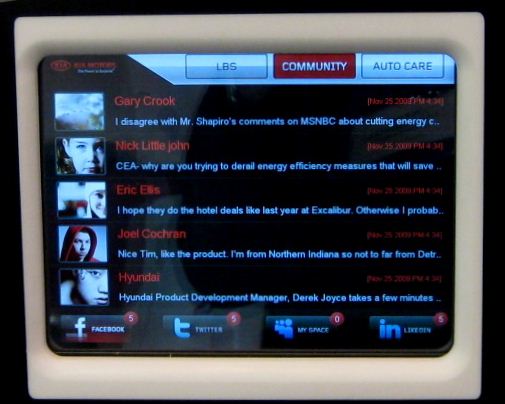 They also demonstrated a Digital Mobile TV for rear passengers, (which again is a brilliant piece of engineering marvel) capable of receiving transmitted TV signals at speeds as high as 180 Mph. Kia also showed an all-in-one antenna unit which can recieve everything from normal radio to cellular as well as GPS signals.
[Pic courtesy : cnet, thecarconnection]